SWPLs are obsessed with zombies. Many have postulated that perhaps it is a desire for a common enemy to unite "us" – and since it's a zombie, no one can assault the SWPL with the kryptonite of all insults: "Das Racis."
However, I think the zombie obsession has nothing to do with zombies, and not everything to do with a common enemy.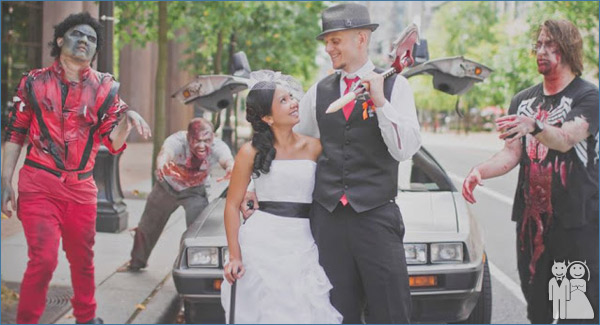 How many SWPL things can we see in the picture above? I see three. 
SWPLs love zombies because it allows us to set a reset button on society. It is less about zombies and more with the byproduct of the outbreak- a return to traditional values.
So what does a mass-scale zombie outbreak mean, realistically?
1) Return to traditional gender roles
Men are stronger, faster, better shots, tend to choke less under pressure and are the de-facto protectors of the group. Women take care of chores that require less strength and more cooperation: laundry, food, gardening, cooking.
2) Life has an immediate and obvious purpose. Stay alive. Help your in-group stay alive. Fight the enemy. Survive.
3) Localvorism/Organic food. You eat to survive. You eat what you can find. No chemicals. No radiation. No fat chicks.
4) No advertising. No consumerism. The consumerist life-style is gone.  No trends. They are unimportant and frivolous. IT IS THE END OF NARCISSISM AS WE KNOW IT TODAY.
5) Communication is person to person, or perhaps by radio. No phone, no twitter, no duck face facebook pictures. Social media is dead. Once again, narcissism is dead.
6) The end of class structure ruled by wealth. The end of fiat currency and usury. No derivative backed security blah blah. The end of money. It is a foraging/hunting system and a trade and barter system. Or a "strongest takes it", I suppose.
7) There are strong cohesive in groups, and a distrust for out-groups. Your group is your family and your community. Of course no movies, or TV shows will show this, but considering most social circles are already very ethnically/racially homogeneous, most of the in/out groups will be divided by race. Distrust of an out-group is common and encouraged.
8) No pussies allowed. Only the brave, useful and strong survive. No safety net.  Zombieworld is no world for egalitarianism. The stupid and weak will die. The assholes and thieves will be discarded. If you're weak, learn to be useful. Be nice to your group, they are your social security.
9) The end of traffic and congestion. No useless tasks. No drivers license, mortgages, or parking tickets. No state. Your community is the state.
10) No news. No politics. No Nancy fucking Grace. No outside agendas trying to poison influence your mind and your pocket. Information is mostly fact based.
11) An armed society is a polite society (and an alive one). Everyone is packing.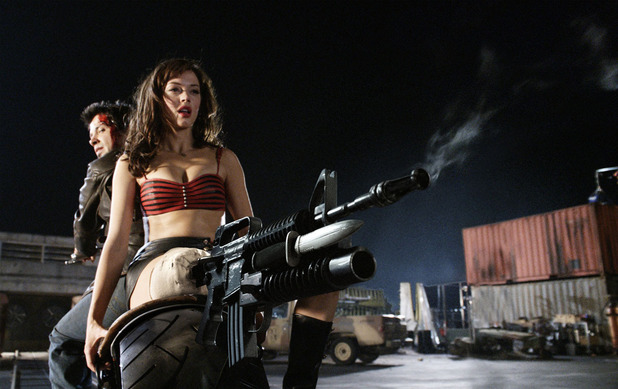 12) Everyone is their true self. No make-up, no plastic surgery, no Rogaine, no steroids…you come as you are. Again, the end of narcissism. Less superficiality. (Also, no fat people!)
13) Women are valuable for more than their looks. They exist for the continuation and well-being of the in-group, as do the men. There is also a return to modesty and sexual discretion and discrimination, as:
a) there is probably scarce methods of contraception
b) women have to be extremely choosy about who impregnates them as he will be their main protector (not the government!)
c) no Maury Povich
14) After the fallout, life is generally peaceful and cohesive. There is always something to do, though.
15) And of course the SWPLs favorite.
Marathons!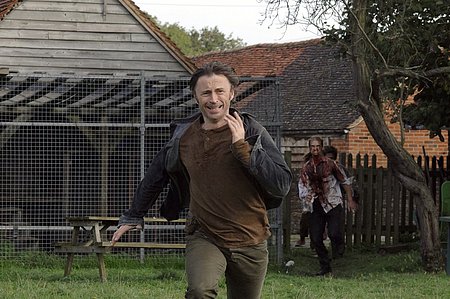 All of these scenarios, sound quite pleasing to me. However, SWPLs do not actively seek out the scenarios they desire. They instead hope and pray for the violent death and horrific infection of almost the entire human race. Better than appearing racist, I suppose.
Oh, they also dress up like zombies and take pictures. Aren't they all very special and unique?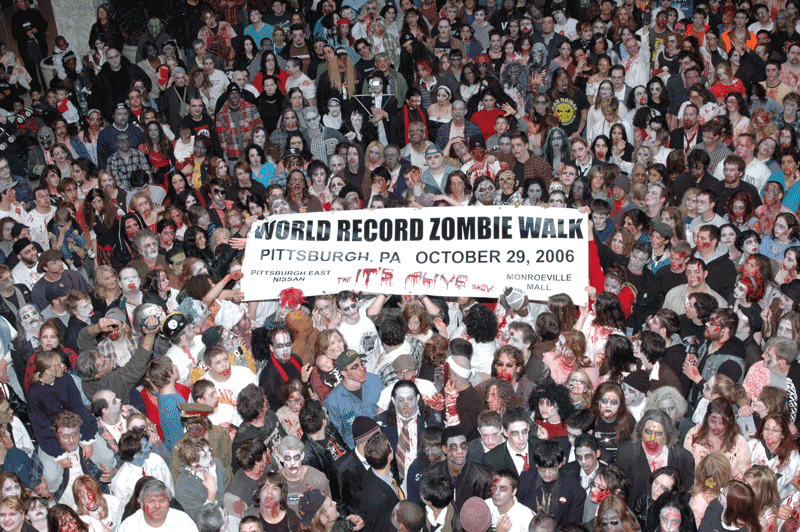 Good job guys.  Enjoy your suburbs and cable TV.
Full disclosure: I am a casual viewer of The Walking Dead, but being quite sensitive, it does tend to give me nightmares.